"At Last, A Risk Free And Easy Way
You Can Harness The Power Of The Internet
To Attract And Keep New Customers For Your Pest Control Business"
"Reduce Or Completely Eliminate Your Need To Own And Operate A Website For Your Pest Control Business While At The Same Time Establishing An Effective Online Presence That Attracts And Helps You Retain New Customers Without Affecting Your Free Time,
That's Family Time!"
Hi, I'm Anne Phelps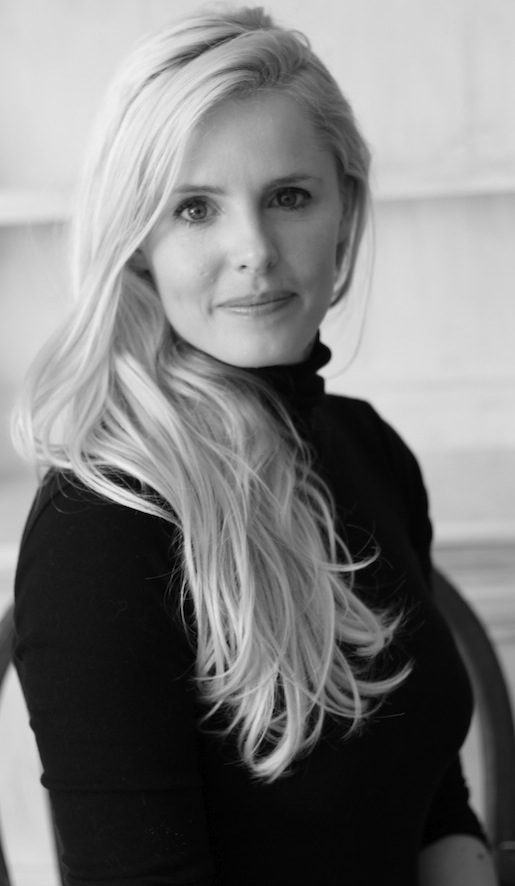 If you are anything like me and my husband, you may be searching for the IDEAL WAY TO GROW YOUR BUSINESS with the help of the internet, using the power of an online presence to turn your business into a 21st century e-business, and the perfect blend of net solutions that will increase family benefits.
So if you are becoming increasingly frustrated in your search for the ideal online solution for your pest control business, I may have the perfect solution for you...
A membership with Scottsdale Pest Control is everything you will ever need to successfully be online without having to build, operate and optimize your own new or current website so local customers in Arizona will find you and still have all the time for your family...
..much more enjoyable time too.. knowing you'll have a successful business that allows you to treat your family to those little extras in life..
No expertise on computers, internet, marketing, software, hardware or anything else is needed besides your pest control expertise.
It is a simple way to be online and will deliver much better results than starting up and operating a website on your own, you simply submit a few details about you and your business along with a few pictures.
-- we'll take care of the rest for you! You'll have an immediate online presence.. a much better presence too since you'll start receiving customers before you know it.
We were even surprised about what a pest control business owner in Mesa, AZ had to say..
"Before establishing my online presence with Scottsdale-Pest-Control.com I used to spend at least $10,000 / month on advertisement, now I have an online presence for FREE!" "I am saving myself $10,000/month!"
As a matter of fact I am truly confident you can have similar results, we invite you to try it risk FREE! And worry FREE..
You never have to worry about hidden fees or any unexpected costs, everything is upfront. You risk nothing!
"All you need to be online is in one package"
A membership at Scottsdale-Pest-Control.com is specifically designed to establish an effective online presence for your pest control business that attracts new local customers. And help you earn the money and freedom that makes life much more enjoyable for you and your family.
So your business grows with..
no need for Yellow Pages, Angie's List, Kudzu and other directory memberships,
no need to market your own website,
no computer knowledge,
no need to even own a website,
You see, we have made it really easy for you to benefit from thousands of visitors searching for services on our site every month.
"Get the internet working for you! Not the other way around"
Easily attract new local customers by making search engines and our site work for you. Scottsdale-Pest-Control.com is a well established website receiving thousands of visitors looking for pest control solutions throughout Arizona, we can easily them send your way.
Our Website simply eliminates the burden of marketing your pest control business while at the same time you develop a deeper local brand through social media like Facebook, twitter, etc. and help your customers automatically find you on maps through Google, Yahoo, bing.
Since we know your everyday customer loves social media because it's part of her life! We meet her there! Also, most social media and search engines sites automatically bring back local results when she types any search term so she can easily find you.
You achieve what most big websites work so hard to get, an online presence, but you will do it the smart way..
without learning a special new skill,
without the tedium and headaches of operating a site on your own which may not bring any customers your way,
without making expensive mistakes,
without paying for a web designer that could be an expensive mistake too..
best of all, without spending thousands of dollars with no return on investment (ROI), which is typically the case for 99% of websites built.
You can now employ your newfound free time on providing better pest solutions for Arizona residents.. Now you are easily earning those little extras that make life a blessing for you and your loved ones.
"No expertise on website design is needed"
You'll be online without web design experience...
You'll be online without paying for web design experience...
You need to focus on your pest control business not on internet marketing or web design, and the best way to do that is by making an online presence by submitting your info to us, so we can build your webpage, Facebook and other social media pages, maps pages, contact forms, review forms, etc. You'll be amazed at how soon we'll get you "up and running".
We will then use unique tools we've specifically tailored for your business that will allow you to say "I'm open for business online" without taking away from your family time.
With FORMS customers can easily schedule appointments on your page and you receive a notification on your iPhone, e-mail address, etc. You get customers on the go! Plus your customer can reach you when she needs you. All you do is check your schedule and confirm the appointment. That's excellent customer service.
You can visualize how happy your customers are with the service you provide, so next time they won't even consider anyone else when pest control services are needed again.. time to schedule another appointment!
ANSWERS, your customer has a lot of questions and she wants an answer now. Develop trust with her by laying out simple information like the pest you specialize in, prices, special discounts, and do it yourself pest control tips.
Believe me she'll pat herself on the back for having found you! You save time while your business grows..
DISCOUNTS, COUPONS AND PROMOTIONS keep her coming back.. her family, friends and acquaintances will also stop by to say hello. You save time while your business grows..
NEWS AND UPDATES are easy tools to develop trust, and as you know customers buy from those whom they trust! You will be the first person that comes to mind next time she needs service because you are keeping her engaged with updates and news.
You save time while your business grows..
With REVIEWS your new customer can see first hand what other customers think about your services. This is the biggest trust booster in e-commerce.
So you see, we've thought of everything, plus we'll continue to implement more tools to help you grow your business all the time with no additional cost to you! This allows your customer base to grow in a steady upstream with eager-to-buy customers.
Now you don't have to worry about the future of your business. It simply grows month by month and year by year, all by itself.
"Don't need any - online business - experience either"
Just continue to run your "offline" business and we'll handle your "online" business for you with highly successful techniques that allow us to send customers your way.
Formatting information about your business like prices, services you specialize in, etc. We want her to know if you are an expert with bees, snakes, raccoons, or all. How much it will cost them to hire you, and how soon they can expect you. So your customers get to know you.
A great customer is an informed customer...Won't you agree?
Our comprehensive plan meets her demands and gets you online quickly. In no time a snowball effect will begin to grow your pest control business steadily.
Branding helps us convince your new customer that you are the best choice and that you are the authority in town. So you attract new and loyal customers.
You save valuable time you can then use to better your services and every aspect of your business...
As I said, the only thing you need to do is run your "offline" business.. you can do it better now with the peace of mind of knowing that your "online" presence is growing your business without having to worry if you are able to give your family the time and those little extra luxuries of life. Don't they deserve them?
"You get the most successful approach for promoting
your pest control business online in Arizona"
Since there are no by-passers online like you would have if a shop was perfectly situated in a high trafficked street, a website needs to be built in a way that the search engines will find it when a pest control term is typed.
The only way to do this boils down to a simple word, INFORMATION! The kind of INFORMATION that actual customers are looking for, like how to get rid of mice.. After reading our helpful information the customer realizes she could take care of the problem herself but later chooses to use your help instead, so she gives you a call! Could a concept be any simpler?
Actually yes!
The broader picture is actually easier to understand..
Together, everyone (Scottsdale-Pest-Control.com, Your Business and Google) provides a solution for our customer!
Like this..
The CUSTOMER. She got up this morning only to find cockroaches in her kitchen. She instinctively goes online to find a solution for her problem.
At GOOGLE. She finds Scottsdale Pest Control on the organic side of google and finds you on the local maps because of the extensive keyword research we have done and the exceptional INFORMATION we provide on our site.
This means your business is always at the top of the search engines, new customers arrive by the thousands.
When she arrives at SCOTTSDALE PEST CONTROL she chooses to read our DIY tips because she wants to save herself a few dollars but when she finishes reading about all the work and knowledge needed to completely remove all roaches, eggs, etc. she realizes that it is a better option to hire you.
YOUR BUSINESS. The real magic happens when you arrive to remove her roaches. Why magic? Because you now provide better service than ever before since you don't have to worry about your online presence anymore!
Together, everyone (Scottsdale-Pest-Control.com, Your Business and Google) benefits by providing the best solution for our customer!
YOUR BUSINESS benefits because your pest control "shop" is located in the most trafficked "pest street" in Arizona! So you get paid for removing your customer's cockroaches. You also get rewarded with a loyal customer base while you are steadily getting a flow of new customers from a strong online presence.
GOOGLE. The search engines profit from providing customers what they were looking for, like how to remove cockroaches, or your company through our website! Customers count on google, google delivers, they come back and SEARCH for more..
Scottsdale-Pest-Control.com Now Google and your customer count on you and me to deliver a solution that will solve our customer's problem, a solution that will remove those horrible cockroaches she woke up to this morning. The result? Google sends us a lot more visitors, thousands more actually, so we make a truly powerful presence online.
Last but most importantly..
THE CUSTOMER. Joy! she got rid of her cockroaches.. and fast too.. together we all were able to solve her problem! She now loves and trusts us, and is willing to pay us what we are worth.
Even better, because this builds trust in every customer, the process starts all over again!
It's a win-win-win-win situation for everyone involved!
You can easily see now that a website built to provide useful and unique information that deliver solutions for a customer is the only way to attract visitors who will ultimately turn into customers.
"You will never be left on your own"
Before you know it you'll be up and running a fun, profitable and fast-growing pest control business. We are confident of it, but to make sure this happens and as a SPC webpage owner you are automatically enrolled as a Premium Member in the SPC Club for FREE.
This entitles you to FREE and unlimited support by e-mail through our online help center. And to our quarterly pest control industry newsletter, -- jammed packed -- with stay up-to-date, important and relevant tips and techniques, new products, new equipment, top pest control industry articles, even learn how other pest control businesses do business.
All thoroughly researched and proven to help you grow and improve your pest control business, products and services.
And as you know better products and services inevitably attract new customers as well as increase loyalty from your current ones.
"She can almost smell your dedication and commitment in removing those horrible cockroaches she found in the kitchen this morning".
As you can see the SPC Club Membership is an invaluable and unique tool that ensures a steady stream of service request orders from a new and current customer base. So your customers will enjoy and love the experience and expertise of a true professional who is an expert in the ever evolving pest control industry.
Believe me, your family will feel the rewards of your efforts!
"You'll be online without making any financial sacrifices"
Because you won't be afflicted by the frustrating and time wasting headaches typically associated with establishing a powerful online presence, you'll be open for pest control "e-business" right away.
What's more your amazingly inexpensive investment will easily be recouped with your first few customers.
At the remarkably affordable price of $49.99, I know you agree that harnessing the power of the internet for your pest control business is a unique opportunity for such a comprehensive and invaluable package. Plus it's..
Cheaper than building, operating and owning a website.
Cheaper than maintaining a website.
Cheaper than hosting companies' fees, all little extras included.
Cheaper than marketing your own website.
Cheaper than directories like Kudzu, Angie's List and even the Yellow Pages, their plans start at $60 and you are invisible online.
Not only will your business grow and offer better services but will establish a powerful local online presence.. and you have nothing to lose..
"12 month, no-contract, no-strings attached
money-back guarantee"
Since there are no surprises or hidden fees, you won't get that iffy feeling in your stomach that your are about to waste time and money. Plus we make you this rock-solid promise.
"If within 12 months we are unable to refer a single customer to your business we will refund your money, no questions asked. And you get to keep all of the local maps and social media pages we built for you"
There are no contracts either. You can rest assured you have complete freedom to use our services whenever you need them.
Hey, here's a thought, whenever you think you've reached your desired customer base simply let us know!
So you can see we are real confident you have found the perfect solution for your pest control business. You get a strong online presence that gets you customers, you'll love the strong online presence you'll have in your town, and you lose nothing..
Your customers are online, ARE YOU?
TECHNOLOGY is simply a part of our everyday lives, this is especially true of the current generation who simply does not know a world without it.
They will become your main customer base within just a few short years and they expect you to be at the cutting edge.
"Try it risk FREE!"
Believe me, even though you get to try it risk free, we fully appreciate that sifting out the absolute best route to turn your business into a profitable e-business can be a daunting task.
So we have made it really simple, here's the best sifter to help you make the best choice for you, your pest control business and your customers.
With your membership at Scottsdale-Pest-Control.com you can..
Have an immediate online presence
Be open for e-business online almost immediately!
Apply cutting edge technologies to your "offline" pest control business
Concentrate on your priorities and your business
Take advantage of our support and help
Enjoy our industry tip and techniques SPC Club newsletter.
In fact.. you can take advantage of your Scottsale-Pest-Control.com membership in anyway you like absolutely RISK FREE!
So it costs you nothing No worrying about sacrificing your precious time and hard earned money.,.
Simply put, is there a better way to turn your "offline" business into a profitable "online" pest control business? The perfect way to have a strong and local online presence that reduces or completely eliminates the need to own and operate your own website without affecting your family life at all.
Imagine how much your customers will gain!
Establish a powerful online presence without any risk to you and without anything to lose, you'll be able to provide your loved ones those little extras that make life a blessing.
Imagine how much your family will benefit!
Start growing your business online while at the same time enjoying more free and family time..
Won't it be worth it?




Sign Up Here
Thank you for subscribing and agreeing to the advertising policy, privacy policy, and disclaimer.