What do you think the chances are you've eaten a weevil?

I don't want to scare you but these beetles ( weevil ), actually their larvae, have the ability to literally feed on the inside of whole grains, yes, it will go inside a single grain and eat it from the inside!

How are your chances looking now? I know! Ewww..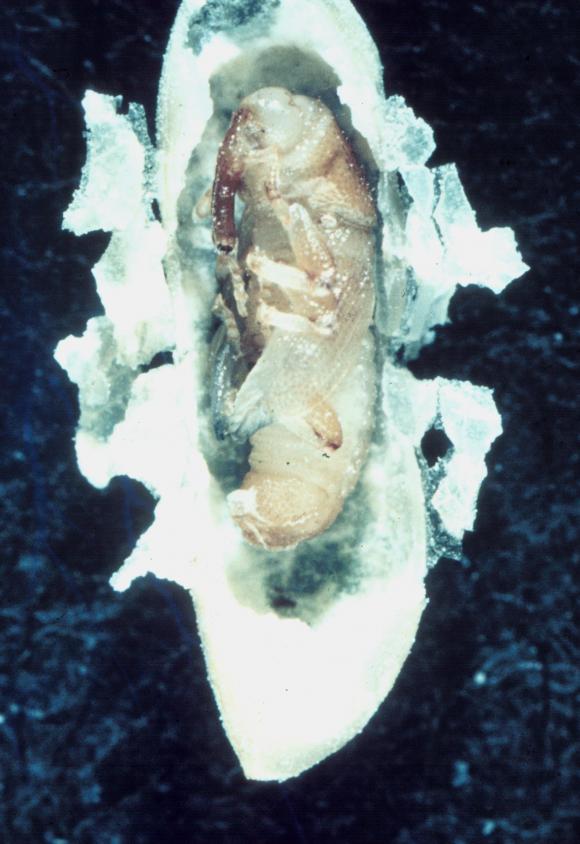 pupa (larvae) inside grain
Fast Facts
Size: 1/8 inch
Weight:
Type:
Diet: Herbivores
life span: Up to 6 Months
Protection status:
Luckily for us, they are pretty easy to detect and control.
You can look for them in wheat, corn, rice, chestnuts, beans, acorns, sunflower seeds, birdseed, cat and dog food.
By the way, the adults are curious looking, they have long snout L-shaped (elbow) antennae, but vary in color from black to reddish brown.
Here Are Some Weevil Preventative Measures and Pest Control Treatments
I know that a lot people call this beetle by different names but the process of treatment is the same. Some of the names are pecan, grain, and rice weevils.
Most pantry beetles have the same process of control, so it is not terribly important you have correctly identified the specific type of beetle.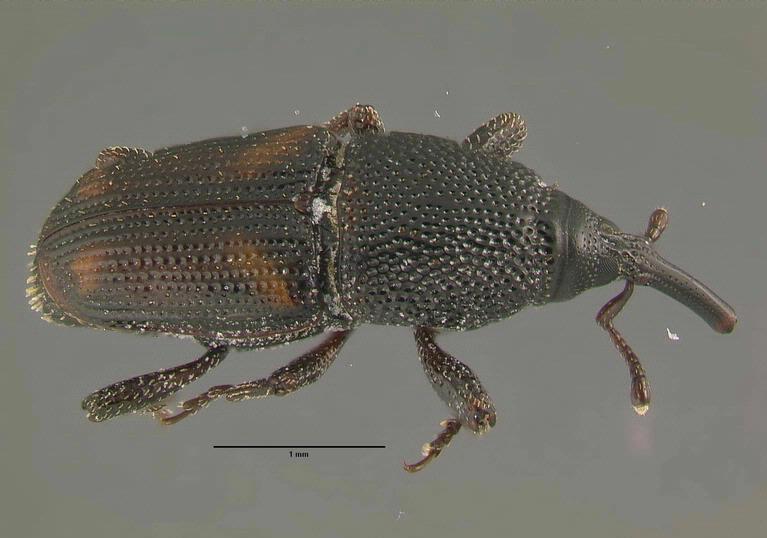 Controlling Beetles
Let's locate the source. Once you find the item dispose of it as soon as may be. This should take care of the problem but we want to make sure we prevent re-infestation.

Cleaning. If you are storing food in it, pull it out and inspect the area. Empty out your pantry, shelves and other food storage areas to do a thorough check. Clean these places with warm soapy water but I highly encourage to vacuum before you do this.

Inspect Items. As you place your food back in the storage areas inspect every package, throw away everything that even seems to have been infested.
Now that you are finished do the some with your pet's food and remember not to leave it sitting for long periods of time.
Beetle Chemical Treatments and Pest Control
It is not necessary to use any type of chemical in order to control a beetle infestation no matter how severe it might be. Never use any pesticides around your kitchen or food storage areas.