Protect Your Home; Carpenter Ant Control From Atomic Will Help You

Carpenter Ant Control

There are over 900 species of carpenter ants worldwide, 50 of which are in the U.S and are considered among the most troublesome ants found in and around homes.

Carpenter ants hollow out wooded areas and use wood to make their nests. The wood damage they cause can be compared to that of termites, but can be distinguished by its clean and sand-papered appearance.
Ant Description and Characteristics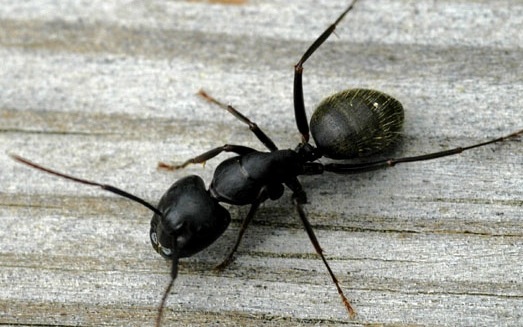 Ant Control and Treatment Arizona
Colonies consist of 3000 + carpenter ants, 200-400 are winged in a mature colony, however, most species are black, or have very dark bodies which vary in size from 1/4-3/4 inches long.
They feed on insects (dead or alive), and anything that people eat.
Household Ant Control
Signs of Carpenter Ants Presence
Be on the lookout for these basic signs of ant presence.
Trails around your pantry, kitchen, and areas where food may be stored
Sawdust looking material (workers ants kick it out of their nests during the excavation process)
You hear sounds in the quiet of the night. (a sign the ants are chewing your wood!). Some describe the sound like rustling cellophane.
We advise a well formulated plan -carpenter ant control plan- in order to get completely rid of these termite-like ants. Upon suspicion of invasion by these ants seek immediate treatment.
If you don't, they will quickly chew everything in their path and weaken all wood in your home.
You can go ahead and conduct an inspection. Check the following.
(Doing your own carpenter ant pest control)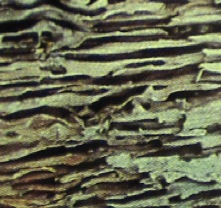 Atomic Ant Treatment and Removal
Ceiling and high spaces
Crawling spaces
Under accessible insulation spaces around the home (storage spaces).
Roofs and attics
Trees (living or dead), Dead branches, roots, limbs, etc., of living trees
Hollow trees
Void in walls (inside and out)
Void or hallow doors
Under exterior siding
Stumps
Behind sill plates and such
Anywhere there is wood..
Should you choose to hire our experts to help you with any type of bug, you will notice that a standard procedure we have implemented is our thorough inspection as part of our carpenter ant control program.
Plus you can be present and will also give you advise on how to do your own.
Advise From Atomic
Say you are trying to implement a carpenter ant control program of your own.
Our website provides extensive tips and techniques to help you along the way, so don't forget to visit often and follow us on Facebook and Twitter, and of course sign up for our free e-Zine to learn more about our ant control services, natural ant control facts, and other pests information.
If you need more information or have a problem with any type of ants please call us and one of our professionals (ant pest control is their specialty) will answer any question you may have or send an ant exterminator to assist you.
NOTE: We have some of the most qualified ant extermination professionals in the field and can be dispatched all over the State of Arizona although we are based in beautiful Scottsdale.